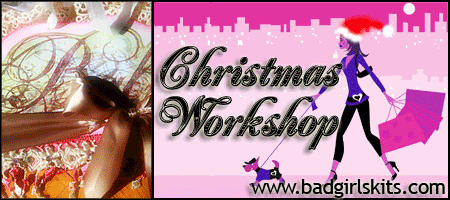 It's that time of the year again! And Badgirls Kits has something really exciting and fun prepared for all of us scrappers this coming Christmas season. The Christmas Workshop is loaded with a lot of great classes and of course - really fantastic prizes!!
To help spread the news, Wendy will be giving out a
BLOG CANDY. We need help in spreading the news, and as a thank you we will draw one lucky winner who will get a 50$ gift certificate to the Bad Girls Store!! Just visit the link
here
to find out how you can participate.
You have until November 21st for this Blog Candy :)
Oh and here is a sneak peek of the class I will be teaching. It is something new that I think you will enjoy creating, and your little ones will enjoy going to every morning of the 12 days leading to Christmas!:)
Thank you :)